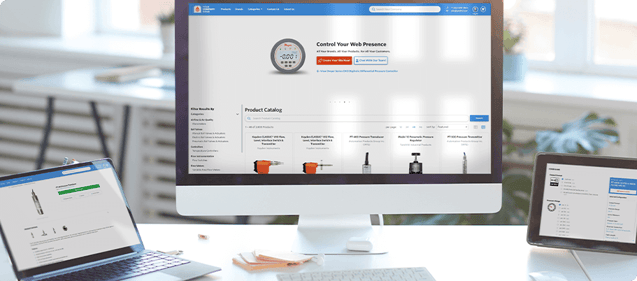 Launch an Industrial e-Commerce Website In Days
Meet the future of B2B with a catalog site built for industry. Launch fast & affordably.
With Yodify, desire is all you need to have a powerful & professional catalog loaded with industry-specific e-Commerce functionality. Our team can do as much or as little as you need, either way you end up with a dynamic modern website that drives business and pays for itself 100-fold.
Ask us to spin up a demo with your logo, brands & products. You'll be amazed.
Call us today +1 403 440-3533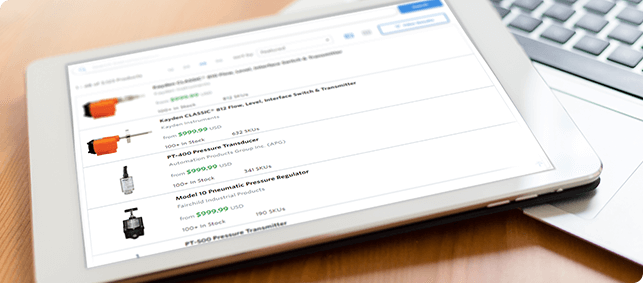 Deliver Rich Product Information & a Purchasing Process that Elevates Your Business
We make it simple to launch fast without cutting corners. Learn how the Yodify Product Library lets you rapidly populate your catalog with the product information your customers rely on to buy confidently.
Get People Talking
Going from a ho-hum website to a powerful product-rich digital catalog will send ripples through your professional circles. Get your customers talking today.
Keep Them Close
Providing quality information on the products you carry keeps your customers on your site. Don't send them away with links to your suppliers websites, instead empower your customers with all the information they need to buy confidently, from you!
Increase Sales
Self-serve options, smart quotes and e-commerce checkout makes it easier for your customers to buy from you than your competitors.
Have a site you love? Take advantage of Yodify's advanced catalog & e-commerce power by utilizing Yodify as an add-on site.
learn more
Launch with Features Your Customers Need
Powerful built-for-industry tools await when you create your site with Yodify
---
Want to Know More About Launching Your Site?
Start a chat with us and we'll work out exactly what your business needs to succeed online!